At 9am on the morning of February 26, 2019, a snowstorm was brewing in Toronto. Meanwhile, I had the pleasure of sipping on my instant Maxwell coffee in the comfort of my condo, chatting with Kevin Kang ('18J) over Skype. It was 10pm HKT and Kevin and his roomate / co-founder had just returned from hot pot at Haidilao. (As an interesting digression, the three of us had actually gone to Chinese school together in Scarborough when we were 15.) From their giggles and Asian Glow, I could tell that both of them were a bit drunk and they shortly confessed they had drunk half a bottle of Baijiu at dinner.
Currently based in Hong Kong, Kevin is the co-founder of Reap, a payments start-up that allows you to pay for rent, tuition, business expenses and more, with your credit card. Kevin co-founded Reap along with his high school buddy in early 2018 during P3 of his INSEAD journey.
Rather than accepting a job in finance or corporate after graduating from INSEAD, Kevin decided to pursue his start-up dream full-time.
Tell us about your previous life before INSEAD: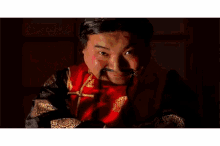 My parents immigrated to Toronto, Canada from Mainland China and I grew up in the city for most of my youth.
I went to University of Waterloo in Kitchener, Canada, pursuing a BSc in Biotechnology. During my co-op term (similar to a mandatory internship requirement for your degree), I had the chance to work internationally. Early on from my work experience, I learned that I did not want to be in science so I transitioned to more business-oriented roles.
I did a consulting internship with Deloitte in Shanghai for one of my co-op terms in my junior year, and the international exposure opened my eyes. Asia had a lot more opportunities and shaped my desire to work abroad.
In my last co-op term, I interned at Scotiabank in Investment Banking. Under influence and societal pressure for prestige and pay, I decided to go back full-time because it was a "good opportunity," though I knew that it was not what I want to do ultimately.
I left Scotiabank after spending two years in Investment Banking, and moved to Hong Kong before securing a job there. In deciding where to move to, I also looked at San Francisco, other cities in both US and Europe.
I then found a job in Hong Kong that was related to infrastructure. The company I later worked for was interesting in a sense that it invested in renewable energy in "exotic" emerging markets–think Mongolia and Bangladesh. It was an exciting job for two years, but then my interest faded. At that point, I thought, I could stay in this job longer to solidify my expertise in area in terms of geography and industry, or I can explore. The INSEAD MBA was a good opportunity for me to do so and to pivot my career in terms of geography, industry, function.
Describe INSEAD in one word: Springboard

What was your most memorable INSEAD moment? Going to a private island with 40 people for my birthday weekend.
If you had a time machine, what would you do? Embark on my start-up journey earlier – the risks are lower than the perceived risks when you are young.
What was your turning point? It was during recruiting season in INSEAD. When I got my first offer in infrastructure investing, the numbers on paper made it very attractive, yet part of me just did not want to take the job. It made me reflect on what was the ideal job for me – that was the moment I realized I wanted to do a start-up.

One thing you cannot live without: My watch – It was the first thing I bought myself with my own hard-earned paycheck. That was 8 years ago. (Wow – time flies!)

One app you cannot live without: Between – an app that acts as a private whatsapp for you and your significant other only.

What is the biggest challenge working in a start-up? Context switching happens all the time in the start-up life. You need to immediately change hats to put out fires and so it could be that you're doing HR in the morning and operations in the afternoon. There is no defined role and you need to fill in the gaps when needed. This is difficult for those who are used to a corporate culture where people specialize in different functions and know exactly what to do because you won't have a defined domain or role expertise.

What is your advice for those who want to build a career in the start-up world? Become a generalist and embody the business as a whole. Be mindful of every single thing. Doing things and processes manually and getting hands dirty even when it's not glamorous will help you do this. Don't automatically assume that things are done automatically. (I'm writing a legal manual at the moment.)

If you weren't doing a start-up, what would you do? Become a venture capitalist.

The coolest thing you own: Artificial English ivy plant from IKEA – After moving so many times in the last year, I really don't have much with me.
Book you want to read next: Bad Blood by John Carreyrou
Your role model: My dad – he sacrificed a lot for my family in order to provide me with the stability and education to excel in my life, which gave a me a good starting point in my career. It compels me to take chances and make the best out of situation I have.
Best advice you've ever received: "Never take anything as the absolute truth." I learned this from my parents early on in life. It teaches me to be skeptical of what others tell me and to not blindly take advice from others as is. Instead, I learn by doing and experience things for myself and getting out of my comfort zone.

Worst advice you've ever received: "Follow a path that is predetermined and have worked out for others."

Thanks for taking the time to read the first post ever of this blog! If you enjoyed it and would like to see more like this, please share this post or leave us a comment below.
If you know of any alums who have an interesting story, or if you want to be featured or become a contributor, please holla.